Posted by Michael Addison on 1 March 2018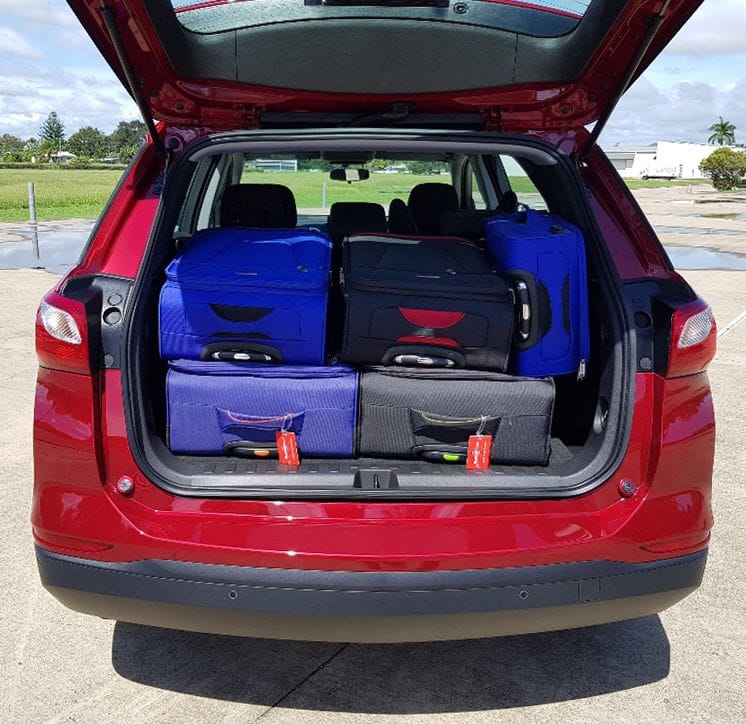 It would seem that the days of low slung hard to get in and out of cars are numbered, with SUV's taking over the market thanks to their taller stance and higher ground clearance! New to our range is the recently introduced Holden Equinox, a mid sized SUV.
What drew 1300 Meteor to the Equinox? It's new and fresh to the market, with great looks and features, but most importantly for our clients it has a huge luggage area that will swallow 2 full size bags, 2 medium and 1 small bag, with ease! Refer to the attached photo.
Another drawcard for us was a 1.5L turbo intercooled petrol engine, which on initial impressions seemed modest for quite a large car, but in practice it offers very lively performance together with great fuel economy! And standard 91 RON unleaded fuel is all you need.
The Equinox features a 5 star safety rating, together with reversing camera and sensors! Air-conditioned of course, ducted through to the 2nd row seats.
All in all the stylish new Holden Equinox from 1300 Meteor offers comfort, safety, turbo charged performance with economy, and most importantly a huge luggage area to stow all your gear! Enquire now!